Our Products
ASI provides innovative, intuitive, and cost-effective asset management solutions designed to help you optimize the performance of high-value and mission-critical physical assets and fleets. Our highly adaptable software solutions integrate seamlessly into and help streamline your business processes, and minimize implementation time and costs. Our products provide state-of-the-art analytical tools that offer unprecedented insight into and control of asset management processes. Our mobile applications provide access to information and execution of work at the point of performance. Our products are developed, tested, and used by a team that includes software developers, engineers, process experts, and experienced maintenance technicians, who use them on a daily basis. By including all of these stakeholders in our development process we ensure that our products have a wealth of features and functionality that you need and are easy to use by everyone from maintainer to management. Our products are offered as Software as a Service (SaaS) or locally installed on your internal web servers.
OptiAM®
OptiAM® is an Enterprise Asset Management (EAM) software system designed to be easy to use and quickly implemented while leveraging powerful predictive analytics and mobile technology to manage processes and collect and convert data into actionable knowledge to optimize asset performance. OptiAM® is a  full-featured, flexible, and modular system that allows customers to implement and customize individual modules based on their needs.

RCM Analyzer
RCM Analyzer is a web-based software application designed to assist in performing Reliability Centered Maintenance analysis and provide a repository for analysis decisions that are easily reviewed as needed. It supports RCM analysis processes compliant with SAE JA1011 and NAVAIR 00-25-403. RCM Analyzer can be used as a stand-alone application or as a fully integrated module in OptiAM®.

Supportability Analyzer
Supportability Analyzer is a full-featured supportability analysis tool used to identify optimal logistics product data (LPD) needed to meet operational and maintenance requirements and develop life-cycle cost strategies. Supportability Analyzer is a web-based software application that provides for documentation of logistics product data in compliance with the SAE GEIA-STD-0007 standard. It supports analysis of the full spectrum of supportability requirements including reliability, availability, failure modes/effects, maintenance tasks, and planning & provisioning technical documentation.

FleetChek™ Fire Checklist
Fire Checklist is a mobile application for First Responder Fleets that automates the performance and recording of required daily and other periodic checks and inspections. Fire Checklist makes secure and paperless records & reports a possibility, eliminating the need for document storage and reducing the likelihood of incomplete inspections that can prove dangerous to your fleet's safety. FleetChek™ Fire Checklist automatically generates tamper-proof records and reports, so you are always in the know.

OptiAM® Accounts Receivable
OptiAM® A/R is fully compliant with the requirements of the Debt Collection Act, to include Transfer of Debts to Treasury, AWG, Credit Bureau Reporting, Referrals to Private Collection Agencies, Department of Justice, and Treasury Offset.

OptiAM® Decisioning
OptiAM® Decisioning technology is an on-demand "DecisionBot" that utilizes data, rules and scoring tailored to your specific needs. The software gives you access to a wide range of web-based third-party data services for validation and scoring with the ability to incorporate your own data.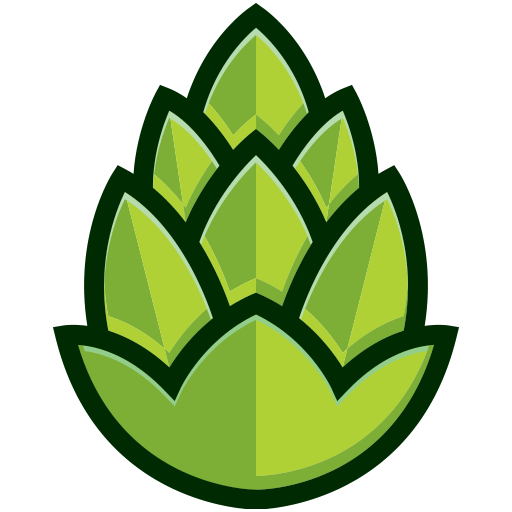 HoptiAM™ 
HoptiAM™ is the brewing industry maintenance management solution designed to optimize the performance of high-value equipment. HoptiAM™ is designed to be easy to use and quickly implemented. For a craft brewer to be successful, brewing, canning/packaging, and delivery equipment needs to be maintained properly. This ensures minimal downtime and maximum production. HoptiAM™ provides you with a proactive maintenance program that will minimize equipment downtime, loss of production, and missed shipments.
Allocate OneView
ASI is an authorized reseller of Allocate OneView. OneView is a web-based Software as a Service (SaaS) workforce optimization and resource management application that supports time-based management of people, resources, and operations. Allocate OneView is designed to maximize the effectiveness of skilled personnel and assets in often complex and diverse austere environments. An enterprise-wide view of resourcing requirements and available skillsets drives informed decision-making and enhanced corporate performance. OneView is fully integrated into the OptiAM® EAM system and is available as a standalone product or as an integrated module in OptiAM®.
Corporate Headquarters
440 Viking Drive, Suite 230
Virginia Beach, VA 23452
Corporate Office
330 Crossing Blvd., Suite 300,
Orange Park, FL 32073
USA Offices
Crystal City, VA
Havelock, NC
Oklahoma City, OK
Patuxent River, MD
San Diego, CA

Email Us
"*" indicates required fields